Are you looking for some exciting and romantic date ideas in El Paso? Look no further! My partner and I have explored the city's various attractions, and we've come up with a list of the best activities to do together.
Whether you're an adventurous couple or prefer a more low-key vibe, there's something for everyone in El Paso. If you're both fans of outdoor adventures, El Paso has plenty to offer. From hiking trails with breathtaking views to scenic drives through beautiful canyons, nature lovers will be pleased with the options available.
For those who love cultural experiences, this border town has a rich history that can be explored through its museums and historic sites. And if you're looking for some adrenaline-pumping fun, there are plenty of adventure activities like zip-lining and rock-climbing to try out together.
Whatever your interests may be, El Paso has got you covered when it comes to planning a memorable date night.
Outdoor Adventures
Get ready to explore the great outdoors and experience thrilling adventures in El Paso. The city is surrounded by stunning natural landscapes, offering hiking trails with breathtaking views of the mountains, canyons and deserts. For those who love outdoor sports, there are plenty of activities to choose from such as rock climbing, mountain biking and horseback riding.
One of the most popular hiking trails in El Paso is the Franklin Mountains State Park. It offers several scenic routes for hikers ranging from easy to difficult levels. The view from the top is absolutely stunning, making it a perfect spot for a romantic picnic or watching the sunset together. If you're feeling adventurous, try rock climbing at Hueco Tanks State Park & Historic Site. This park has over 2000 rock-climbing routes for all levels of climbers.
Apart from hiking trails and rock climbing spots, El Paso also has many parks and green spaces where you can enjoy a leisurely stroll or have a relaxing afternoon picnic with your significant other. Some popular parks include Ascarate Park which has a lake for fishing or boating and San Jacinto Plaza where you can enjoy live music performances on weekends.
As we move on to our next topic about parks and green spaces in El Paso, keep in mind that there are still many more outdoor adventures waiting for you!
Parks and Green Spaces
Let's talk about parks and green spaces in El Paso!
One of our favorite picnic spots is McKelligon Canyon, where we can enjoy a scenic view while savoring our lunch.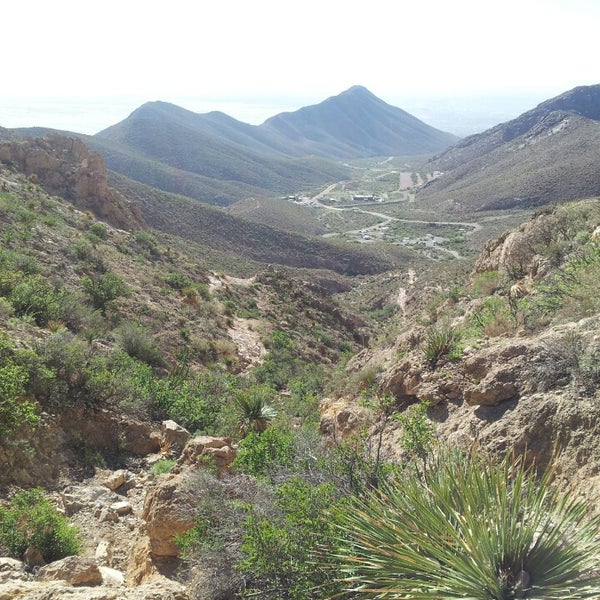 Another great option is taking a stroll through the El Paso Rose Garden, admiring the beautiful flowers and peaceful surroundings.
And if we're looking for something more interactive, the El Paso Zoo offers a relaxing atmosphere to observe animals and unwind.
Picnic at McKelligon Canyon
You can't go wrong with a romantic picnic at McKelligon Canyon; it's the perfect spot to escape the hustle and bustle of daily life.
With its scenic views and hiking trails, this park offers a peaceful retreat for couples looking for some alone time.
Spread out a blanket on the lush green grass and enjoy each other's company amidst the natural beauty of the canyon.
The romantic ambiance and privacy make this spot an ideal location for a date.
You can savor your favorite food and drinks while taking in breathtaking views of the surrounding mountains.
After your picnic, explore the nearby hiking trails or simply relax in each other's arms.
If you're looking to add some romance to your relationship, then be sure to put McKelligon Canyon on your list of must-visit places in El Paso.
And speaking of romance, why not continue that theme by strolling through the El Paso Rose Garden?
Strolling through the El Paso Rose Garden
As you wander through the El Paso Rose Garden, the sweet fragrance of blooming roses fills your nostrils and the vibrant colors of the flowers surround you in a picturesque setting. It's a perfect place for couples to spend quality time together and appreciate nature's beauty.
Here are four reasons why a visit to El Paso Rose Garden is an excellent idea for a romantic date:
Photography session: The garden provides an ideal backdrop for capturing memories that will last forever.
Sunset stroll: Take a leisurely walk as the sun sets, basking in its warm golden glow while holding hands.
Intimacy booster: The garden's serene atmosphere creates an intimate space where couples can connect on a deeper level.
Romantic ambiance: The combination of beautiful roses, scenic views, and peaceful environment sets the mood for love.
After spending some quality time at El Paso Rose Garden, unwind further at El Paso Zoo – another fantastic spot for couples to relax and enjoy each other's company!
Relaxing at the El Paso Zoo
If you're looking for a place to unwind and enjoy some time with your significant other, head over to the El Paso Zoo where you can relax and take in all the amazing animals.
The zoo offers several animal encounters that allow visitors to get up close and personal with some of their favorite creatures. You can feed giraffes, watch sea lions play, and even touch stingrays at the Stingray Cove exhibit.
Not only is the zoo a great place for relaxation, but it also offers educational exhibits that are perfect for couples who love learning together.
From the African Savannah exhibit where you can see zebras, antelopes, and ostriches roam freely to the Chihuahuan Desert exhibit which showcases animals native to our region such as coyotes and roadrunners – there's something for everyone.
Plus, by visiting the El Paso Zoo, you'll be supporting conservation efforts aimed at protecting endangered species around the world.
As we leave behind this relaxing environment filled with wonderful animal experiences, let's explore some cultural experiences in El Paso that will make your date unforgettable!
Cultural Experiences
We've discovered that El Paso is abundant with beautiful parks and green spaces for romantic date ideas.
However, the city also offers a rich cultural experience for those who want to explore art, theatre, and history.
Visiting the El Paso Museum of Art will expose you to stunning works from local artists as well as world-renowned pieces.
Going to a show at the Plaza Theatre is always an exciting event, showcasing local talent in a historic venue.
And lastly, exploring the El Paso Mission Trail takes you on a journey through centuries of history and culture, with each mission offering its unique story and architecture.
Visiting the El Paso Museum of Art
Take a stroll through the beautiful exhibits of the El Paso Museum of Art, where artistic inspiration and historical significance merge to create an awe-inspiring experience.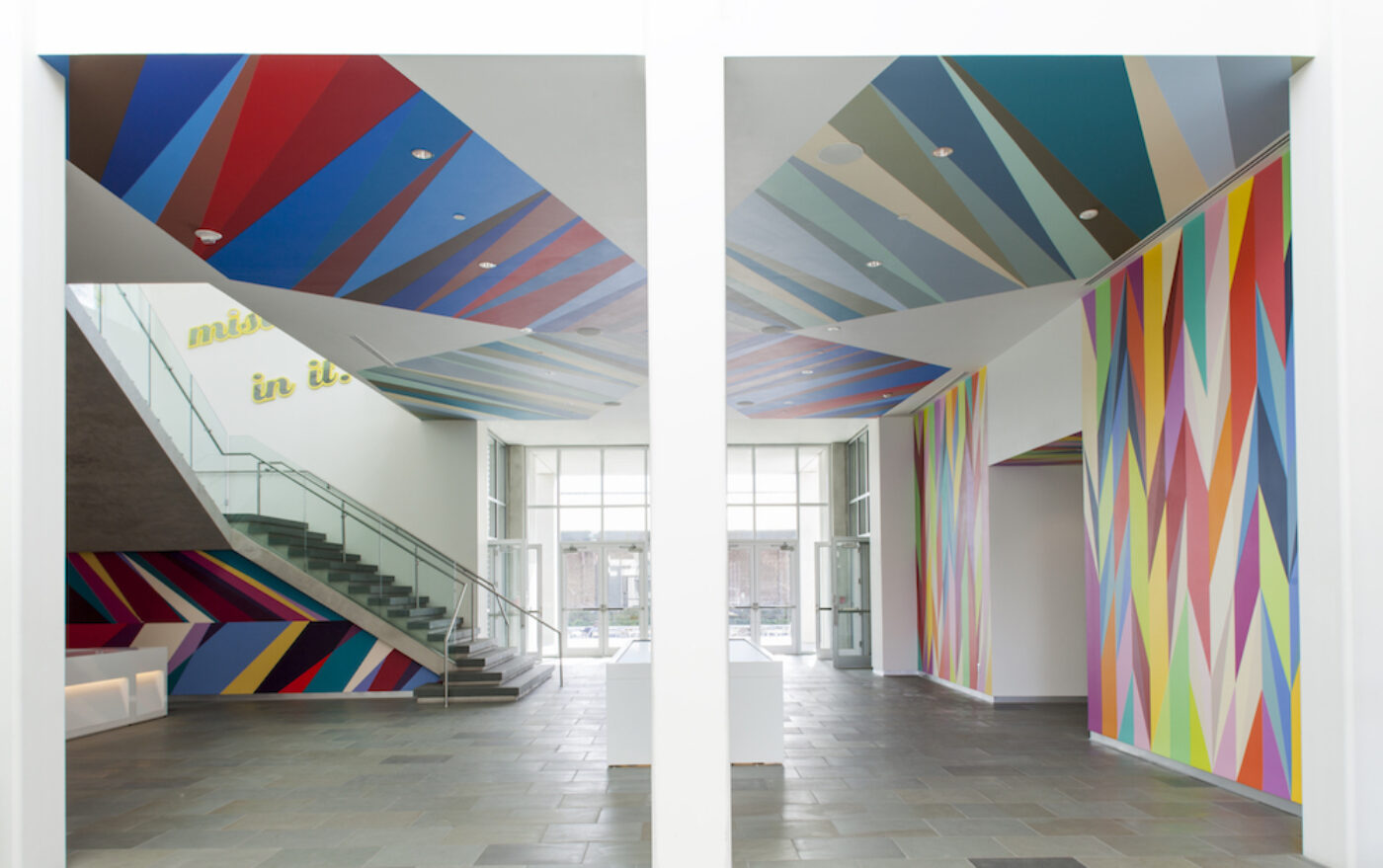 With over 7,000 works of art from around the world, you'll feel like you're traveling through time as you explore the galleries.
From ancient Greek pottery to contemporary paintings, there's something for everyone at this museum.
As you wander through each exhibit, take a moment to appreciate the intricate details and unique perspectives captured by each artist.
And when you're ready for more entertainment, why not head over to the Plaza Theatre for a show?
Going to a show at the Plaza Theatre
Ready for some entertainment? Head over to the Plaza Theatre and catch a show! The Plaza Theatre is located in the heart of downtown El Paso, and it's hard to miss its beautiful façade that exudes historic charm.
Whether you're in the mood for a Broadway musical or a local production, the Plaza has something for everyone. But not everyone agrees on what makes the Plaza so great. Some people argue that it's too traditional and needs to update its shows to attract younger audiences. Others feel strongly that its historic architecture should be preserved at all costs, even if it means sacrificing some modern entertainment options.
Regardless of your opinion, one thing is clear: if you're looking for a fun night out with your significant other or friends, the Plaza Theatre is definitely worth checking out.
Looking for more ways to explore El Paso's rich history? Why not explore the El Paso Mission Trail? This scenic route will take you through three different missions – Ysleta Mission, Socorro Mission, and San Elizario Chapel – all of which date back to the 17th century.
Exploring the El Paso Mission Trail
After enjoying a show at the Plaza Theatre, my partner and I decided to take a stroll through the El Paso Mission Trail. We were excited to explore historic sites and learn about local traditions. The trail consists of three missions: Ysleta, Socorro, and San Elizario. Each mission offers unique insights into the region's cultural history.
As we walked along the trail, we marveled at the intricate details of each mission's architecture. The bright blue skies served as a beautiful backdrop for our adventure. Along with visiting the missions themselves, we also stopped at various points of interest along the way, such as historic cemeteries and museums dedicated to preserving local culture.
Take plenty of water and sunscreen.
Wear comfortable walking shoes.
Respect any sacred spaces you encounter.
Bring a camera to capture memories.
Exploring the El Paso Mission Trail was an incredible experience that deepened our appreciation for this city's rich cultural heritage. As much fun as it was learning about history and tradition, we were eager to continue our date with some adrenaline-pumping activities.
Adventure Activities
Looking for a rush of excitement? Get your heart racing at the Adventure Activities section in El Paso. Whether you're looking for indoor thrills or water sports, this is the perfect spot to satisfy your craving for adventure.
Put on your superhero cape and soar through the air on a zipline, or conquer towering walls like a seasoned rock climber. You'll feel like you're in your own action movie – it's an adrenaline rush you won't forget!
For those who love water sports, El Paso has plenty of options to choose from. Try kayaking along the Rio Grande River or tubing down rapids for an unforgettable experience. If you prefer staying dry, opt for indoor activities like bouldering and laser tag. These thrilling experiences will challenge both your physical and mental abilities.
Whether you're a daredevil seeking new challenges or just looking to try something new with friends, Adventure Activities in El Paso is sure to deliver an exhilarating experience! But after all that excitement, it's time to slow things down with some romantic dining – where we can indulge in delicious food while enjoying each other's company.
Romantic Dining
You can't resist the temptation of indulging in a romantic dinner at some of the finest restaurants in this charming city. El Paso is home to an array of fine dining establishments that will make for a memorable evening with your significant other. Whether you're celebrating an anniversary or simply want to impress your date, there's no shortage of options when it comes to romantic dining.
Here are three must-visit spots for a cozy and intimate meal in El Paso:
Cafe Central: This elegant restaurant serves up delectable dishes made with fresh, locally-sourced ingredients. The ambiance is warm and inviting, with low lighting and comfortable seating that encourages couples to snuggle up close. Be sure to try their famous Chilean Sea Bass, which consistently receives rave reviews.
Anson 11: Located in downtown El Paso, Anson 11 offers a sophisticated atmosphere perfect for a special occasion. Their menu features inventive takes on classic dishes, like the Elk Tenderloin or Lobster Pot Pie. To top off the experience, indulge in one of their handcrafted cocktails while taking in the stunning views from their rooftop bar.
Tabla: For a more laid-back vibe without sacrificing quality food, head over to Tabla. This chic eatery combines Southwestern flavors with Mediterranean influences for unique flavor combinations that will leave your taste buds singing. Share small plates like the Grilled Spanish Octopus or Spicy Shrimp Tacos while sipping on one of their signature margaritas.
No matter where you choose to dine, these restaurants offer an unforgettable culinary experience that will surely impress your date and create lasting memories together. So why not treat yourself (and your loved one) to some delicious food and intimate conversation at one of these cozy cafes?
Frequently Asked Questions
What are some indoor date ideas in El Paso?
Looking for some fun and unique indoor date ideas in El Paso? Look no further than escape rooms and cooking classes!
Escape rooms are a great way to test your problem-solving skills, work together as a team, and have a blast while doing it. Plus, they're perfect for an intimate date night since you'll be working closely together to solve the puzzles.
Cooking classes are another great option for indoor dates. Not only do you get to learn new recipes and techniques, but you also get to enjoy the delicious meal that you create together afterwards. It's a great way to bond over your shared love of food and try something new together.
So why not switch things up with one of these exciting activities for your next indoor date night?
Are there any unique date ideas that are off the beaten path?
Looking to spice up your date night with some outdoor adventure and cultural experiences? Look no further than El Paso!
With its stunning natural beauty and rich history, this city offers a plethora of unique date ideas that are off the beaten path. Take a hike through Franklin Mountains State Park, where you can marvel at the breathtaking views while getting in touch with nature.
Or, explore the vibrant art scene by visiting local galleries or attending one of the many cultural festivals held throughout the year. Whatever your interests may be, El Paso has something for everyone when it comes to unforgettable date ideas.
So why not step outside your comfort zone and try something new? You never know what kind of magic might happen on an adventurous and culturally immersive date night in this amazing city.
What are some budget-friendly date ideas in El Paso?
When it comes to planning a romantic evening on a budget, the possibilities are endless.
Outdoor activities like picnicking at a scenic park or taking a stroll through the botanical gardens can provide an intimate atmosphere without breaking the bank.
For those looking for something more traditional, there are plenty of romantic dining spots that won't empty your wallet.
From cozy cafes to trendy bistros, El Paso offers a diverse range of options for couples seeking an affordable night out.
So don't let finances hold you back from creating lasting memories with your special someone – get creative and explore all that this vibrant city has to offer!
Are there any date ideas that are suitable for families with children?
When it comes to planning a family date night, there are plenty of outdoor activities that can be enjoyed by both parents and children. Whether it's a picnic in the park or a hike through the mountains, El Paso has plenty of options for families looking to spend quality time together.
For those who prefer to dine out, there are also many family-friendly restaurants around town that offer delicious food and a fun atmosphere. Some favorites include Chico's Tacos, L&J Cafe, and Crave Kitchen & Bar.
With so many options available, it's easy to plan a memorable date night that everyone will enjoy!
What are some date ideas that incorporate El Paso's history and heritage?
If you're looking for a unique and intimate date experience in El Paso, why not explore the city's rich history and heritage?
You can start by visiting some of the top historical landmarks, such as the Magoffin Home State Historic Site or Fort Bliss National Cemetery.
For foodie favorites, try out some of the local cuisine that reflects El Paso's cultural diversity. Savor delicious Tex-Mex dishes at L&J Cafe or indulge in authentic Mexican street tacos at Tacoholics.
And if you're up for outdoor adventures, go on a hike through Franklin Mountains State Park or take a romantic stroll along Scenic Drive to catch breathtaking views of the city skyline.
With all these options available, your date is sure to be filled with excitement, culture, and intimacy!
Conclusion
To sum it up, El Paso offers endless possibilities for date ideas. From outdoor adventures to cultural experiences, there's something for everyone.
Whether you're looking for a romantic evening or an adrenaline-pumping activity, this city has got you covered.
Overall, I highly recommend taking your significant other on a date in El Paso. As the saying goes, "variety is the spice of life." With all the options available here, you'll never run out of new and exciting things to do together.
So don't be afraid to get creative and try something new. Who knows what memories you'll make along the way!